Sunday, September 4, 2011
9:48 PM |
Posted by Alika
|
Edit Post
FAIR WARNING - This tutorial was written to give some humour, fun and awesomeness to the tutorial world. I am being a lil off the wall and hyper with this so IF you are offended easily, I probably would skip this tut O.O
What you need:
Tube by Keith Garvey get it
HERE
. You must have a license in order to use his images!
Scrapkit by Scrapofangel its a freebie called Delirious Bath Time get it
HERE
Template 416 by Missy Minx get it
HERE
Plugins: Xero Fritillary, DSB Flux Bright Noise, Eye Candy 4000 Glass and Gradient Glow, Eye Candy 5 Nature Icesicles
Font: Disney Comic, Times New Roman and Virgil GS
Step 1. I'm not gonna write this tut for you because you can't do dis shit like I can.
.....
...
Cricket..Cricket..
Ok im just kidding haha but, I had to do it ;) And if you cant do rocking tags like me well, this tutorial will get ya there!
Ok open up Template 416 by Missy
Delete copyright layer, copy and paste your tube right smack in the middle resize it by 80% to fit and then click on the eye in layers to hide that layer for now.
Click on frame back layer, go to your kit copy paper 12, go back to template selections, select all, float, defloat paste that fucker right on there. Resize paper by 25%, selections invert, edit and clear. then select none. hide the frame back layer by clicking on the eye making it red, no dont punch it, left click it.
Click on the frame layer, whoa wait did you just really lick that screen? I know it looks all sexified now and what not but, just dont...go...there....! Now, go to effects, plugins, dsb flux and bright noise using the following settings. Then go to effects, 3d effects and drop shadow with the following settings. Come on stop complaning hos we are just getting started!
Next choose your circle center layer, and do the fucking redundent select all, float, defloat blahh blah blah. copy and paste paper 5 as new layer, resize by 15%, selections invert and edit clear select none. click the circle center layer's eye so it disappears. Then add the same drop shadow settings as before.
Click on the dotted rectangle selection tool over on the left toolbar, use the down arrow and choose magic wand, click on circle left layer and then on the actual circle and now pay close attention so you dont get this wrong its easy but, we will see. click over on the circle right layer and then left click on the right circle. Both should have marching ants around them now right? No? well, fuck I cant explain it any better than that. Go do that blah blah bull of select all, float, defloat.
Choose paper 14 from scrap kit, paste as a new layer and resize 25%, move the new raster layer up above the circle left layer. Selections, invert, edit clear omg doesnt that annoy the hell out of you or is it just me? well anyways lets continue on. Hide your circle left and right layers by clicking on the eye and making them have red X over it from now on ill just say hide layer because thats the "technical" term right?!?!
Oh yeah make sure you choose select none too ok. On your new paper raster layer we just made go to effects, plugins, xero, fritillary and use the below settings.
(5,29,93,197)

Now dont click off the layer, omg hello I said DONT click off the layer, ok we back on track? AWESOME I want you to be able to rock this tag like I did ;). ok ok NOW go to effects, texture effects, blinds and use the below settings:
Dude that looks AWESOME now doesnt it? better! ;) ok hold on my biatches while I go get me some more coke woot. Maybe with a shot of rum in it too! O.O
Ok now we going to put papers on the rest of the template pretty fast because honestly im quite tired of having to put papers on this template arent you? So I want you to do the redudant select all, float, defloat, paste, resize, invert and clear without me telling you to right? I know you can do it cuz youz my sexy ho!
Rounded edge pink layer I used paper 7 resized it to 25% and made sure i hid the original layer in template.
Rounded edge black layer I used paper 16 and did it all over again! Fuck I forgot to add drop shadows ok ok on the last two layers we just did, go back and add those sexylicious drop shadows!
Ok we back on track again? great, apparently I must have a simple mind I forget things easily, yes this is actually true LMAO
Square 2 layer i used paper 8 resized 15% used cross road looking move tool to get it how i liked and used the sexylicious drop shadows again. See i didnt forget this time!
I used the same paper and stuff for square 1, creative aint i? ;)
Copy paste paper 15 at 15% on the square 3 layer. dun forget dropshadows! You gotta make this tag POP ya know! ok by now I have way to many layers in my lil box over there on the right so what i do is anyone thats been HIDDEN right click on them and DELETE. Be careful or ill have to spank ya if you delete a paper, unhidden layer!
Look I forgot something AGAIN geez wtf are you going to do with me huh? Remember to be able to make rocking tags like me, you have to make mistakes cuz I sure as hell aint prefect! Click on the two white circle back layers and drop shadow those biatches.
Ok if you deleted your tube that was hidden like I accidently did, readd it and resize it to 80%
Choose a 1 colors off your tube (i used her clothes) using the color dropper tool in the left toolbar, double click on the color. on the two thin rectangles and the two stars select all, float, defloat, NEW RASTER LAYER, use the flood fill bucket tool over on left toolbar and fill your new layer with the color do this for all 4 layers and HIDE the original layers.
Ok on the two thin rectangles we just changed colors to I want you to go to plugins, eye candy 5 nature Icesicles and use the factory settings default just like it is but click on basic and change the max length to 43.69 see below. Do this for both thin rectangles!
On the two star layers use the plugins, dsb flux birght noise with settings below. Then Eyecandy glass with the below settings:
Then eyecandy gradient glow with the below settings
Now drop shadow them crazies!
Have we used enough filters/plugins yet my sexylicious biatches? I think so!
ok I need you to go to Image, canvas size and choose 800x800 yes I know HUGE right! no worries we just need room to add elements and text! We will crop and resize at the end as needed. You need a big space if you wanna be a rocking sexylicious tagger!
Ok i like to start my elements by adding glitter or some sort of splash type element behind all the template and stuff so im using freebie (6) and pasting it in various places behind all the layers. Make sure to dropshadow!
Unhide your tube layer and make the bottom of it lay directly in line with the bottom rectangle line. Drop shadow it! hehe im a drop shadow whore and soon you will be too!
Copy and paste freebie (18) and place it at the bottom of your tube, kinda like its in the middle of the water. sexy mmmmmmmmm and wet woot ;)
Take a couple of the flower elements from the kit resize them by 10% and place them somewhere you like on the template. You can follow me like I did by placed them above and below the two circles. To get a element to show behind a layer just drag the element layer down until its below the layer you want! How much do you love me now? Alot I hope ;)
Copy and paste element freebie (21) the bath tub and put it over the splashing water at bottmo of the tube but where you can still see some splashing water and drop shadow again. Ok time for our wording!
Use font disney comic size 24 colors #484e7e and #85838e with the gradient settings for the background as below.
Ok remember all that rocking stuff we did to the stars? Use those glass settings, gradient glow settings and drop shadow settings all over again for the text and use the mover tool to place it above the icicles on the thin rectangles.
Go ahead and use the crop tool to crop around the tag so its smaller and not so much space now I recommend saving this in your photos as a .psd (incase u need to make changes) and a .png (so its transparent in the back) because now that you've done this awesome sexy rocking tutorial with this amazing result all your friends will want one! So be prepared to start a always list too ;)
Image, resize and resize it to 600 at the width the height will auto populate and resize all layers.
Go ahead and add your copyright text im using black, times new roman and size 8 for it. Dont want to forget to add this so I usually add it before I do any name adding! I also usually use gradient glow for this ;)
Oh yeah make sure ya use a snazzy looking made by slogan, make it as naughty as you want because naughtier is better right!?!?!?!
Ok now for the name woot we are ALMOST done, glad huh? Me to! beliiiiiieve me! lol. I used #063e45 for the font color and Virgil GS for the font, size 72. Used the same xero fritillary settings as before, glass, gradient glow and drop shadow. Move that sucker somewhere that you think looks good i did mine near the bottom, left. Save as a .png and spread the love around!
Thanks so much if you actually read all the way through here! This tut was written to be informative YET funny so I hope you enjoyed it and if you did and would love to see more tuts like this instead of the normal copy/paste this copy/paste that and your done tutorial then please leave a comment below or in my chat box! If alot of ppl like it then I will continue to make tuts like this that are funny and slightly off the wall. LOL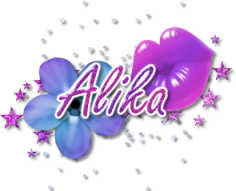 Labels:
FTU Tutorial
,
Keith Garvey
,
Scrapoangel